Ok, now I have 2 reviews on the new Enzo Tour Zone series shafts:
Enzo Zone Tour 6 w Geek FS3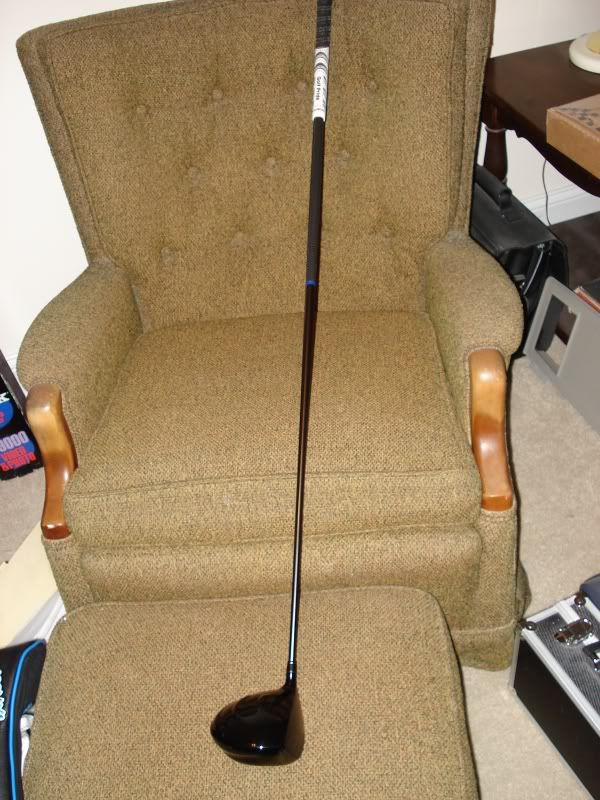 Enzo Tour Zone 5 w Geek DCT
Picture coming soon
Both clubs are 12 degree, the lower torque 6 was installed in the FS3, the higher torque lighter weight 5 installed in the DCT. The results were great!
Both shafts worked just as Enzo said they would. smooth feel of the original zone 60 with low-mid launch. I liked the original Enzo, and the Tour version is an upgrade.
The big suprise was the Tour Zone 5. I have not used a lot of lightweight shafts, but this one feels very good. I set this one up a little different, I used a 9 gr tungesten tip weight like I always do, but then i took a piece of closed cell backer rod ( similar to the Prosoft inserts) hollowed out part of the middle and inserted a 10 gr iron tip weight and used that as a butt end back weight. Installed a 46 gr black and white New Decade grip. Same grip used on the FS3/Tour Zone 6 but no backweight installed on that club.
The FS3 combo was very good, traditional weighting ( for me anyway) and performed great even though I think the Winn Xi7 grip is a better choice. Same can be said for the DCT Tour Zone 5. Static weight for both were very close due to the backweighting on the DCT.
Distance and ball flight, very similar to what I've done with a VS Proto which is a good thing. I did notice very good roll out, which to me shows low spin. With either of the prime Geek heads, the Enzo Tour Zone shafts are winners!